Before Go

Before you go, prepare equipment which is suitable for your planned route against unpredictable condition from the nature and the weather during the jounery.
Clothing
It is suitable clothing which is lightweight, comfortable and replaceable. Upper garment such as a wind jacket with good permeability is better for adjusting temperature. In addition, hiking shoes are required especially for the long distance hike and gloves are also prepared for hiking with scrambles. if hiking in relatively smooth and short country trail, sport shoes are also enough.
Replenishment

During the hike, it is important to replenish enough water. Moreover, convenient and light food would be better such as bread, chocolate or anything high in calories.
Communication tools
Due to no signal covered on the remote wild setting or being too weak to receive it, you should not depend on mobile phone as only tool for help and communication. For any contingency, map, compass, torch and even standalong GPS device are very useful under the conditions of losing the way, becoming dark or foggy.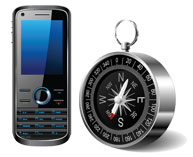 Understanding the trail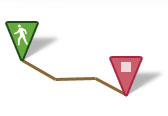 Before setting off, the route must be determined. You should well understand its starting and end point including the terrain, forks, exits and signposts.
Notice to family
Before go, inform your family or friends of information about the route and the fellow hikers for contingency occurred.